Leader in the distribution of raw materials for the plastics industry
---
For more than 3 decades, Caloanda has established itself as a competitive company in the distribution of raw materials for the plastics industry at a national level, standing out during all this time for its excellent service.
We have sales personnel technically trained in the different transformation processes of plastic resins, who will be able to advise the client in the choice of raw materials according to their needs.
We are aware of the importance of innovation and high competition in the market, which is why we offer you the latest materials from our suppliers so that you can adapt to the demanding needs of the market.
MISSION
To be the distributor of raw materials for the plastics industry that most proactively meets the needs of our customers and the market.
Distribute the best products and give the best service and attention to guarantee the satisfaction of our customers.
We continually seek a balance to ensure that our customers, suppliers, employees and shareholders obtain the greatest benefits in the short and long term.
VISION
We aspire to be the leading company in Mexico in the distribution of polyolefins. To be the preferred company for our clients as well as for our suppliers.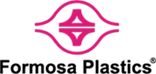 Leave us your information and we will contact you to support you